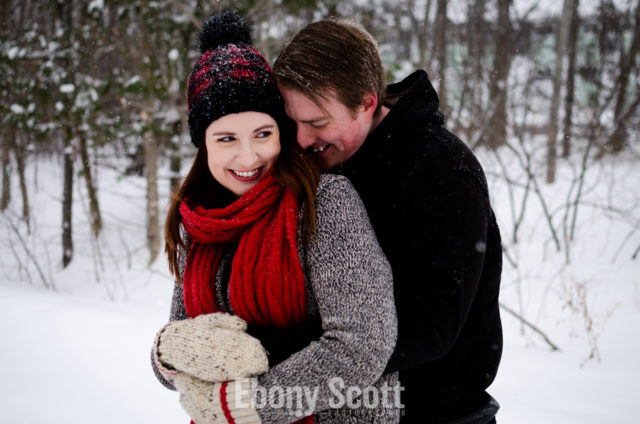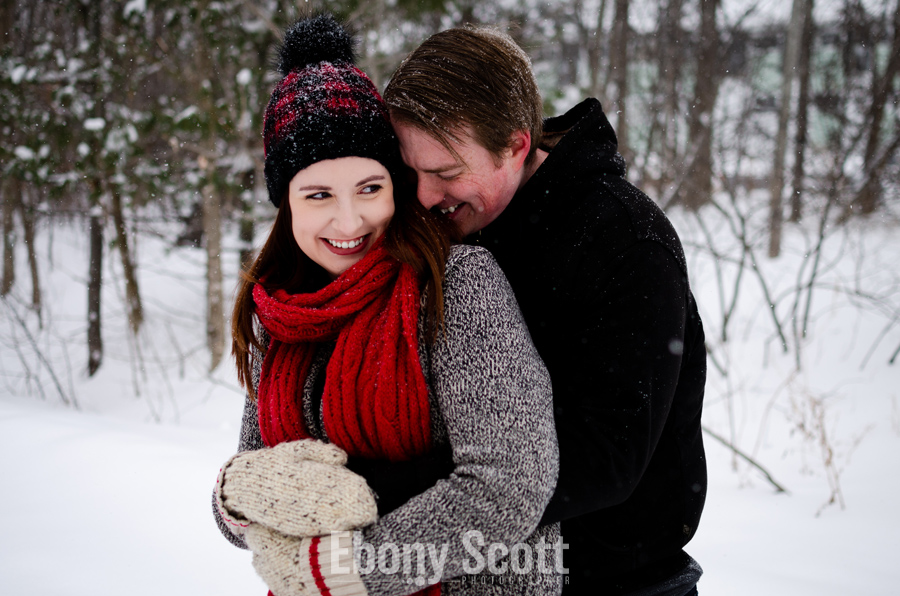 I went to high school with Dathan and he lived with my husband while they attended college. Ashley came along a little later and now suddenly, Ashley and Dathan are engaged! Time moves so fast, it's kind of weird.
I was so excited when Ashley asked me if I would do their engagement photos. We picked a date and of course, in true East Coast fashion, there was a snowstorm. It took me nearly two hours to drive to Fredericton, but it was worth it!
We spent a little time in their apartment where they spend most of their time together reading and hanging out with their two cats. They have their own library, and speaking as someone with their own home library, I think everyone should have one! Every time I take a photo in a library, it's magical.
Then, we ventured outside, hoping to grab some magical snowy pictures. While we were out we also helped a gentleman down the road dig out his car. The only thing that could have made it more Canadian I think would have been if a moose had delivered Tim Horton's to us.
Ashley and Dathan, thank you so much for inviting me into your home to capture your love. I had such a great time (the cookies were AMAZING) and I actually cannot wait for your wedding day! I had the hardest time narrowing down which photos to share, let me know what you think!