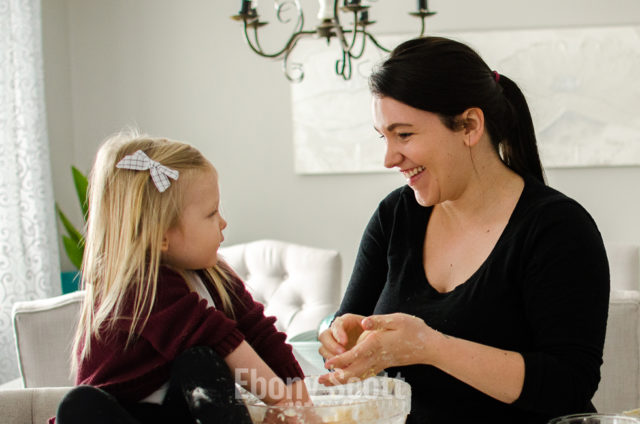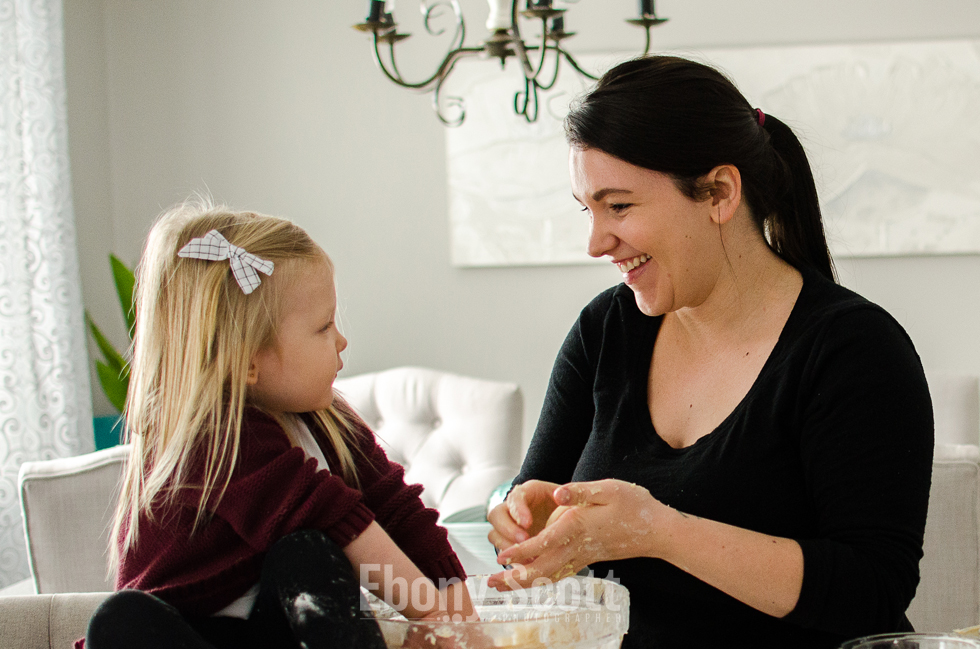 I met up with the Cheney family on a snowy day shortly before Christmas. Julia had contacted me previously and had a great idea to make cookies with her girls for their session. I was all in!
Their home was filled with soft natural light and I swear, the entire kitchen looked like it was straight out of a magazine. Now, before you go thinking "I could never have a session like this, my house is messy/outdated/dark" let me just tell you that slightly out of each frame there is regular house and kid stuff, like toys and laundry. You don't need a perfect space for this type of session, photography is a slightly magical art, and I am a master at hiding things ;).
Lifestyle sessions is a term that bombards most photography pages these days. Increasingly, I'm finding most clients don't *actually* know what that means. This is lifestyle to me – none of these images were posed at all other than occasionally asking a parent to move to one side or another, I worked with the space and light provided, and this young family just enjoyed each other. The beauty of these types of sessions is in the mundane and they can be completely tailored to YOUR family.
We had such a great time making cookies together and in the process, I was able to grab some great images of this family just being together, having FUN. I hope you enjoy them as much as I do.